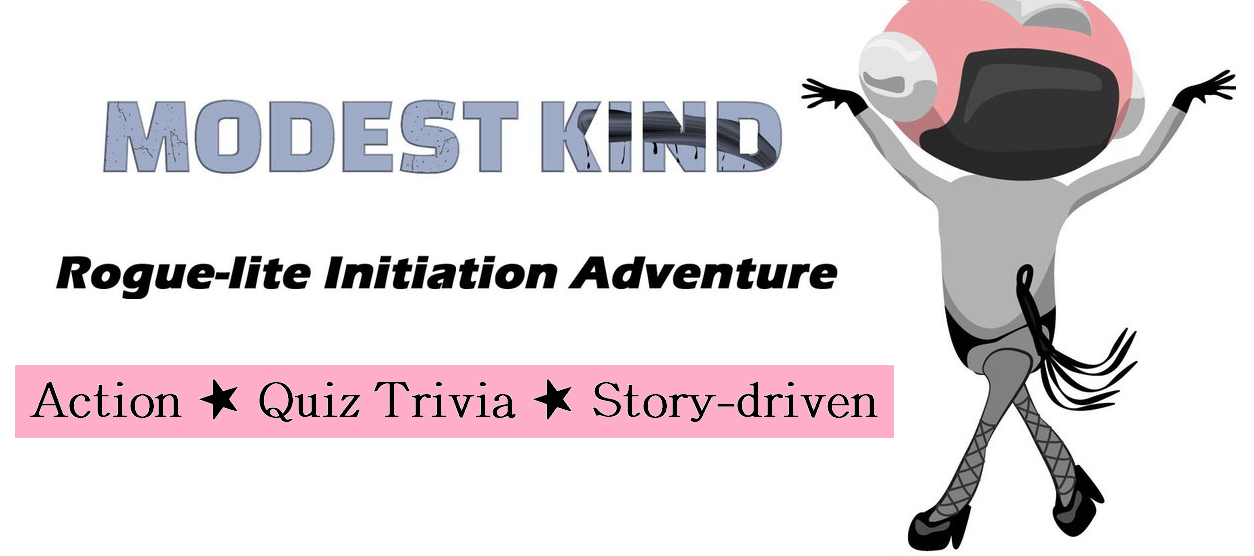 Modest Kind
Modest Update: Plans Ahead
---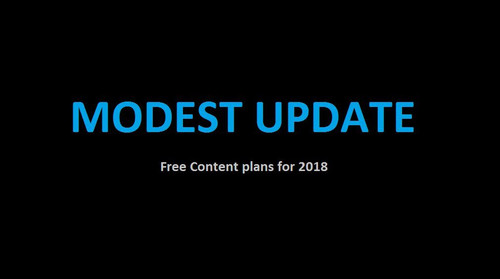 Happy 2018, Convicts!

We'll continue to work on the game throughout this year. Don't expect huge discount on Steam Sales for Modest Kind. Get it right now!
We are inclined to follow the example of Witcher 3 and Overwatch developer updates, where you pay full price once and get quality game content for free.

It is our long-term goal to justify the price with continious support. What can players expect in the near future?
First of all, nobody is entirely satisfied with core gameplay. Accidentally dying and running through Birth Keep for the ninth is tedious. We'll address "boring" aspect with introduction of an interesting gameplay mechanic. Game lacks consistency and drags a bit. Good news is: we've read all your feedback and are ready to fix things.
We just hate how our game starts. Even though uncovering secrets is a general feature of Modest Kind storytelling, even with all the little bits of information player has no idea what his goal is. We already added dialogue explaining how to defeat certain enemies, we'll continue to fix lines for deeper experience. And opening sequence? We'll throw that out and come up with something more clear and cool.
From all the streams, videos and reviews we got good feedback on special rooms and interesting enemies. Hopefully, we'll be able to introduce more Infants and interactive objects before summer.
Environmental storytelling is feature we are really proud of. That's one thing that works well to gain your interest, but we'll go even deeper in updates. Ultimate goal is to make the game super immersive and more atmospheric, so expect more floors and rooms to explore.
Another big point for us is balancing all Artifacts that are currently in the game. First big 2018 update will change weapon handling and add some depth to using your favorite Artifacts and Weapons.
Game controls great with keyboard and mouse, but there are some quality of life changes, like fixing aim color, that we would like to add. Navigating in Equipment menu with gamepads is total disaster, we'll scrap that and build new button layout.
People understood many pop-culture references within the game, but players are yet to find our most hidden easter eggs, revelations and endings. Yeah, Modest Kind encourages replayability, we'll further enhance repeating nature of core gameplay for gamers to actually enjoy finding new content that we'll add.
Aside from porting Modest Kind to Mac, Nintendo Switch and PS4 there's one dream mode that everyone, including Team Vedanta, desires to see in the game. Couch coop. Think of this as of mysterious Stretch Goal. You support us, we support the game.
We tried to be vague, not to spoil all the things to come. Just know this: Team Vedanta is still hard at work making the game bigger and better. You deserve the best and we intend to deliver just that!